How MTN, Airtel Made N615b In Q1 2022 Through Calls, Data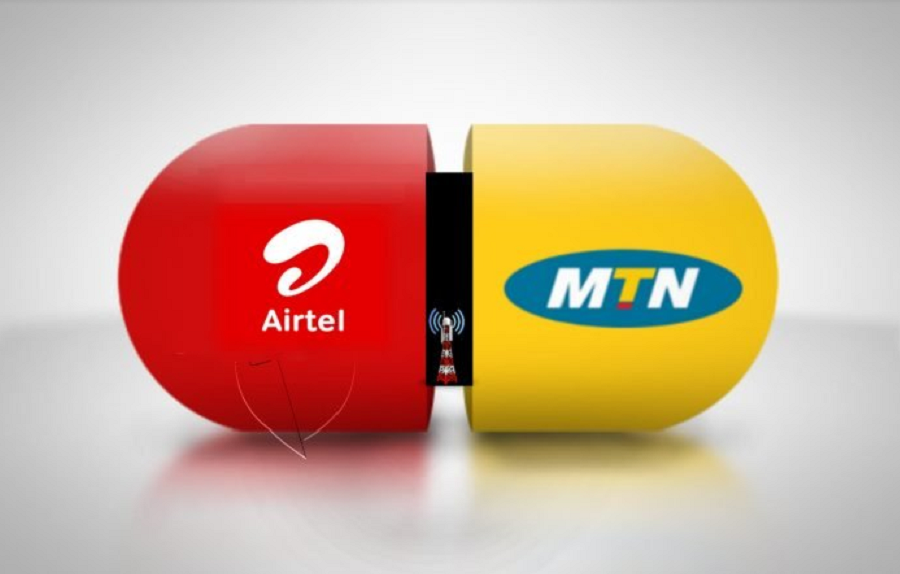 Telecommunication subscribers in Nigeria spent at least N615.08bn on calls and data in the first quarter of 2022, (Q1, 2022) according to data from the financial statement of the MTN Nigeria Communications Plc and Airtel Nigeria.This is a 23.09 per cent increase from the N499.66bn they made in the corresponding period of 2021.
The amount 9mobile and Globacom made from these revenue streams are not available as they are not publicly traded companies.Meanwhile, according to data from the Nigerian Communications Commission, MTN and Airtel are the two major voice carriers in the nation.The commission revealed that a total 150,825,830,687.40 minutes of calls were made in 2020 in its industry statistics report for 2020.Of this, a total of 145,420,101,695 calls (96.42 per cent) were made from both MTN and Airtel lines, with calls from MTN lines totalling 103,531,547,686 minutes and Airtel totalling 41,888,554,009 minutes.In Q1 2022, MTN Nigeria made N258.77bn from calls and N162.73bn from data. In the corresponding period of 2021, the company made N244.62bn from calls and N105.69bn from data.In Q1 2022, Airtel made N112.29bn ($268m) from calls and N81.29bn ($194m) from data. It made N91.44bn ($240m) from calls and N57.91bn ($152m) in the corresponding period of 2021.According to Airtel, its voice revenue grew by 15.9 per cent in the period under review because of the increase in voice usage per customer of 20.8 per cent which increased its ARPU by 20.7 per cent.It said, "Data revenue grew by 41.1 per cent in constant currency, driven by data customer base growth of 14.9 per cent and data ARPU growth of 37.6 per cent, led by growth in data usage per customer to 4.0 GB per month (from 2.8 GB in the prior year)."Our continued 4G network expansion and increased smartphone penetration have supported data usage growth. Almost 99 per cent of our sites in Nigeria are now delivering 4G, and smartphone penetration of our customers has increased by almost 1 percentage point.""Data revenue accounted for 39.1 per cent of total revenue in Nigeria in the year, up by 3.7 per cent on the prior year. For Q4'22, 43.6 per cent of our data customer base were 4G users, contributing to 76.0 per cent of total data usage. Data usage per customer reached 4.2 GB per month and 4G data usage per customer reached 6.5 GB per month, a significant increase on the 4.6 GB usage per customer per month of Q4'21."MTN added that its voice revenue grew because it increased its gross connections and higher usage from its active SIM base.It stated that its data revenue grew due to growth in subscriber base and data usage. It said its data traffic grew by 84.8 per cent Year-on-Year and usage (MB per user) by 69.8 per cent.TATTLENGNG reports that the impressive results by MTN and Airtel in Q1 2022 is being interpreted by industry experts to reflect the growth of that subsector of the otherwise struggling Nigerian economy.Source: The NationSend   
Dangote Assures Block Moulders Of Availability Of Variant For Block Moulding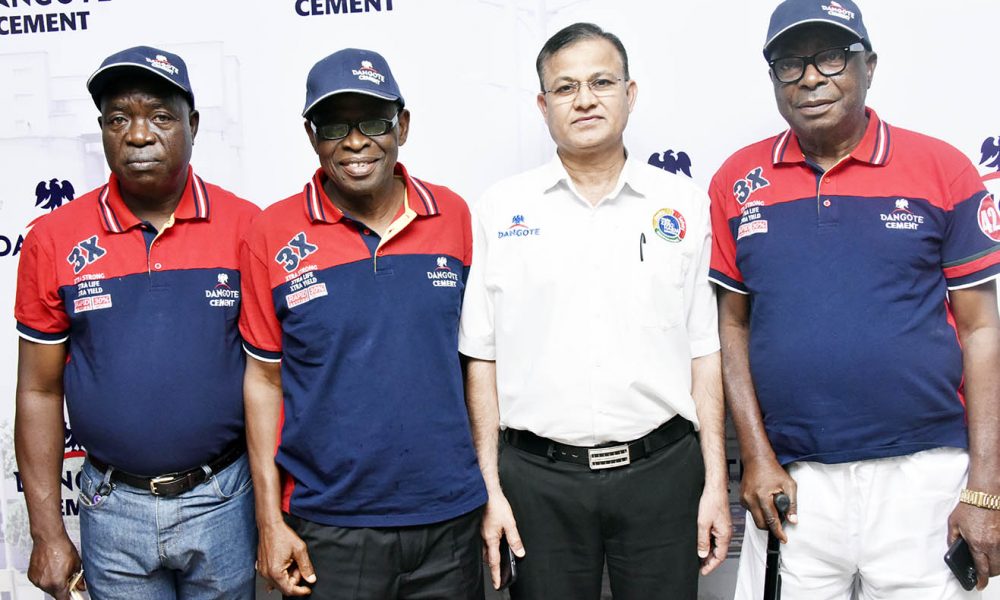 The management of Dangote Cement Plc has assured block moulders across the country of the availability of the blockmaster brand of the its product saying efforts have been put in place to produce more of the variant to make it readily available.
The assurance came in the wake of complaints by block moulders from South-West under the banner of members of the National Association of Block Moulding of Nigeria (NAMBON) that its members were finding it difficult to get the brand in the market and thus subjecting its members to untold hardship in getting the right cement for block making.
The Block and Concrete moulders who were on a tour of the Dangote Cement, Ibese plant lamented that they were finding it increasingly difficult to get block master brand of Dangote Cement which was specifically launched for the block makers.National President of the Association, Prince Adesegun Banjoko who led the South-West branch of the association to the plant said its members were at a loss over why major distributors of the Dangote Cement were reluctant to take block master and urged the management to reverse the trend.As a solution to the problem, the NAMBON President suggested the creation of satellite depots for distribution of the Dangote variant so that the block and concrete moulders would have access to the products easily.In his response, the Ibese Plant Director of Dangote Cement, Mr. Azard Nawabuddin said the product would be made available at any time and assured that the management would look into the problem of scarcity in the market.He said that Dangote has thousands of tonnes of the product in its silos in the plant and wondered why the block moulders would be complaining of not getting it in the market.Nawabuddin urged the block moulders to give the company time to dissect the situation and come to an acceptable solution to the issue saying "we are in the business to sell cement, we cat be producing a brand for you and will be hiding it from you to purchase. Take it from me you will beging to get block masters as soon as possible. Take it from me."In his comment, the National Artisan Coordinator, Dangote Cement, Mr. Johnson Olaniyi told the blockmakers to exercise patience while the solution was being worked out noting that the NAMBON members are important stakeholders who could not be toyed with.He said the company would roll out the machinery to ensure that the product is readily available in the market, "though it does nt come cheap, as the blockmaster was specifically produced for them for better quality and more yield."Olaniyi explained that Dangote Cement has always being in the forefront of quality product and that is the reason there has not been any equivalent of Blockmaster variant in the market because it is expensive to produce.He assured the block makers that Dangote Cement would look into their complaints and come up with practically solution and ensure it's a win-win situation for all parties.Send   
How Fidelity Bank Became "Best SME Bank In Nigeria" – Global Banking & Finance Review
Fidelity Bank Plc, one of Nigeria's foremost financial institutions, has added yet another accolade to its burgeoning collection of awards with the award as the 'Best SME Bank in Nigeria' by the Global Finance Banking & Finance Awards 2022.
According to the organizers, Global Banking and Finance Review, the bank was presented the award after a comprehensive review and assessment of its intervention and provision of long-term financing support for small businesses across Nigeria.
Dedicating the award to customers and staff of the bank, Managing Director/ Chief Executive officer of Fidelity Bank, Mrs. Nneka Onyeali-Ikpe said, "Our long-running support for the growth and development of small businesses stems from our recognition of SMEs as critical agents of economic transformation in Nigeria.That is why we constantly innovate new ways of helping them meet their objectives. I thank our customers for keeping faith with us and our staff for going the extra mile in delighting our customers".According to Mrs. Onyeali-Ikpe, over the years, Fidelity Bank has developed a strong multifaceted SME banking franchise, driven by tailored products and services. She also noted that the bank has attractive offerings backed by the requisite one-on-one and cluster-focused advisory services and hand-holding support for SME customers.The Global Finance Banking Awards are recognized globally and justly regarded as the industry standard for premier banking and financial services excellence with key sources of data and intelligence on the global banking and finance industry.The yearly awards recognize deserving financial institutions and corporate organizations, that drive innovation in the global financing community. They reflect on the achievement, strategy, progressive and inspirational changes taking place within the financial sector.Fidelity Bank is a full-fledged commercial bank operating in Nigeria with over 6.5 million customers serviced across its 250 business offices and digital banking channels.The bank has also won awards for the "Fastest Growing Bank" and "MSME & Entrepreneurship Financing Bank of the Year" at the 2021 BusinessDay Banks and Other Financial Institutions (BAFI) Awards.Send   
FirstBank – Reaping From Solid Legacy – Financial Derivatives
Financial Derivatives, a leading financial analysis company in the country has given a positive assessment of the recently released financial reports of FirstBank for the year, 2021.
According to the analysis of Financial Derivatives on the Firstbank latest report:
FirstBank delighted investors with a pleasant surprise when it announced stellar results confirming that its turnaround strategy pinned on the pillars of innovation, resilience and digging deep is working.Its profit after tax spiked 108% to N32.4billion on the back of massive loan recoveries and a sharply lower level of non-performing loans (6.1%). Its capital adequacy ratio (CAR) increased to 17.4%, giving it the much-needed buffers required to withstand financial shocks and turbulent headwinds in the coming quarters.FirstBank, one of a handful of banks that adopted the holding company structure, has been proven right as almost all the other tier one competitors have emulated the model. As far as competition is concerned, FirstBank is fighting hard to recover lost grounds to the nimble fintechs, the highly capitalised and efficient telcos and their payment savings bank subsidiaries.Indeed, FirstBank is well equipped to fight amongst the sharks in this blood-soaked ocean. We expect to see FBN stock rise in the months ahead due to its massive undervaluation and its evident potential upside. We recommend the stock as a BUY," Financial Derivatives said in its assessment of the FirstBank annual report.–  Financial DerivativesSend