Beauty Standards Created By Celebrities, Influencers
Beauty standards have always been incredibly popular throughout human history, and today they drastically affect everyday interaction, the media, and the commercial world.
They determine what is "beautiful", from body shape, to facial proportions, to height and weight.
One of the ways most beauty companies increase demand for their products is by using celebrities, models and influencers as the faces of their companies.
Many people think celebrities and influencers are flawless. They want to look like them because of how stunning they look and dress. This means they have a lot of influence, set trends and change beauty perceptions.
What are some of the standards created by celebrities and influencers?
Here are five of them;
1. Advocating exercise when plastic surgery was done
Keeping up with the Kardashians, Khloe Kardashian wrote a book and had a TV show called 'Revenge body' where she spoke about exercise or diet to explain her weight loss, meanwhile, she had done plastic surgery.
True, you need to exercise even after plastic surgery, but it is always better when you are honest with your fans about how you got that banging body, so they don't slave away trying to get an unattainable body.
2. Incredibly thin waist
The idea that waists should be only a few inches is not realistic especially as a woman gets older and her body changes or she gives birth. Even though waist trainers help you lose water fat in your waist, they are very uncomfortable and might not give you the kind of waist you see on your favorite influencer.
3. Poreless skin
Celebrities use filters and face tune apps to make their skin spotless.
Some use laser treatments, Botox, and fillers to remove lines and wrinkles. You don't have to do all that, good skincare and healthy meals work as much.
Real human skin has texture and occasional acne. Of course, skincare products can make your skin brighter and smoother but for it to be completely textureless or poreless is unrealistic.
4. Flat tummy
Is a flat tummy normal? Well, a pot belly is unhealthy, but should your stomach be flat? Having washboard abs is not for everybody but if you want to get it, you can work on it. However, these teas and pills do not work. The best way to get a flat tummy is to exercise and diet.
5. The BBL booty
Another standard is having a balloon-like booty gotten from the doctor. Many of them use world-class surgeons, but when ordinary women attempt that type of surgery, they risk their lives and end up botched. You should try some squats to have a peach-shaped booty.
At the end of the day, they sell an image and lifestyle that either doesn't exist or is untenable for the ordinary person because they can't afford it. By so doing, they create an unconscious but high beauty standard.
Finally, working on your body is great, but loving yourself and your flaws is even better.
Praises Pour In For Davido's Show In New York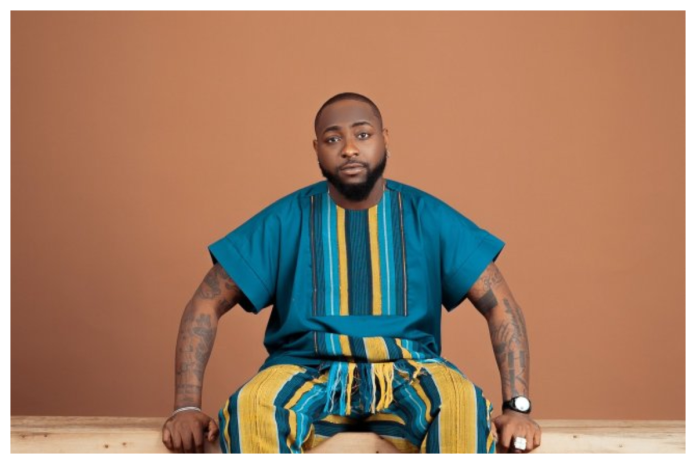 Popular Nigerian Singer, Davido, kicked off his 'We rise by lifting others' tour in New York City and his fans have been full of praises for him.
The tour stops include New York, Toronto, Boston, Chicago and Los Angeles.
A fan, Louis OBO hailed, "Davido be giving the other guy don't try this at home vibes
his crowd control and management"
Another fan, Rozapepper focused on one of the songs performed during the show, saying,  "Davido performing LALA ft. CKay at this headlined sold-out festival in New York City is the most elated you have ever seen this year. The drummer deserves a raise.
#WRBLOTOUR"
Anonymous Justin, reacting to a clip from the show, said, "Davido said 'Be chill'. The crowd said 'Na man leave this part to us'. 001 we got you everywhere!!!"
BBNaija Boma Opens Up On Romantic Affair With Tega (Video)
Former Big Brother Naija Housemate, Boma Akpore has finally opened up on his relationship with co-reality star, Tega Dominic which generated a lot of controversy on social media.
Recall that Tega Dominic was introduced at the Big Brother's house as a married lady with a child and people got the impression that she would be a no-go area for her male colleagues.
However, while in the house, Boma and Tega were caught in several suspicious moments which triggered numerous black lashes with people accusing them of defiling Tega's marriage.
Speaking on this, Boma in the previous episode of the Big Brother Naija Reunion show revealed that he was aware that Tega's marriage crashed a long time ago while in the house and to him he was dealing with a single woman.
Recall that Tega took to social media a few months after the BBNaija Season 6 show ended to reveal that her marriage ended since 2020 which left many surprised given that she and her estranged husband had put forward a show of being married leading many to hit at her over her actions in the house.
Send   Cont Us
'Must We Portray Sexiness In A Vulgar Manner'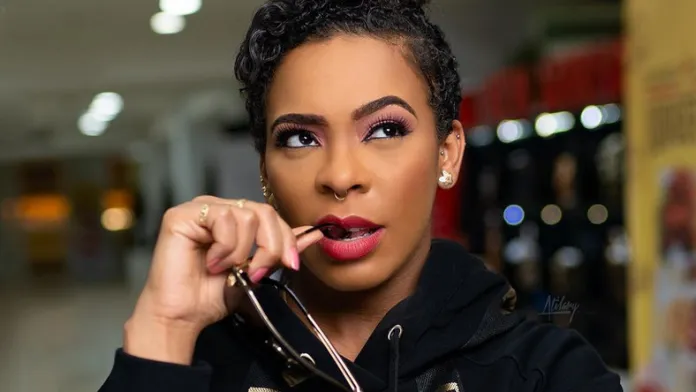 Big Brother Naija alumni, TBoss, has recounted the different trends displayed by women saying she's fed up with the trend of portraying sexiness in such a vulgar manner.
TBoss stated this via a post on her Instagram story on Wednesday where she narrated the most recent trends saying the latest of them which involves groping of the boobs is getting out of hand.
"It used to be females twisting their heads so hard to show their faces yet include their butts in photos. I tried it, I almost rearranged my organs so I gave up…
"Then came the tongues sticking out, looking like a generation of serpentine spirits…
"Now it's the boob grope. The amount of self-fondling and boob groping is legit getting outta hand.
"Must we portray sexiness in such a vulgar manner? What's next? Abeg I don tire for una." She wrote.
See a screenshot of the post