Blame Killers, Not Islam, Ibrahim Chatta On Murder Of Deborah Samuel
Popular Nollywood actor, Ibrahim Chatta in a post on social media weighed in on the killing of a female student of Shehu Shagari College of Education in Wammako Local Government Area of Sokoto state.
Recall that on Thursday, May 12, TATTLENG reported that Deborah Samuel was attacked and set ablaze by an angry mob over remarks considered to be an insult to Prophet Mohammed.
However, Deborah's death has triggered several reactions from social media users with a huge number of Nigerians on social media demanding the arrest and prosecution of those responsible for her killing.
Reacting to the killing of Sokoto college student, Yoruba movie star, Ibrahim Chatta said the perpetrators of such acts should be blamed and not Islam.
He also cited several instances from the Quran showing that Islam frowns at violence and the action that led to the student's murder. Ibrahim Chatta further urged security operatives to ensure justice is served.
He also enjoined people not to be inhuman while claiming to defend a religion that they have limited knowledge about.
He wrote; "On that Sokoto murd*r – There are at least six recorded times the Holy Prophet of Islam (PBHM) rose above insults. I won't waste your time with all six, but I will mention three: Arwa bint Harb (also known as Um Jameel, the wife of Abu Lahab) would follow the Prophet (PBUH) around to hurt and humiliate him and used to taunt him, saying " we have denied, and his religion we have loathed, and his command we have defied". Instead of responding to her, the Prophet (PBUH) would simplysay to his companions, "Don't you see how Allah diverts from me the curses and insults of Quraysh? They insult Mudhammam, and they curse Mudhammam, while I am Muhammad (the Praised One)!" He defused the situation.
On one occasion, the Prophet (PBUH) silently smiled when Abu Bakr (RA), his most noble companion, refrained from responding to a person who was insulting him. But when Abu Bakr eventually spoke up, the Prophet (PBUH) became angry and left. Abu Bakr followed after the Prophet and said: "Messenger of Allah! He insulted me and you just sat there. Then when I responded to some of what he said, you became angry and got up." The Prophet said: "There was an angel with you who was responding to his insults on your behalf." Then the Prophet said: "Abu Bakr, (keep in mind) three things which are always true, one of which is that whenever a person is subjected to an injustice but leaves the matter to Allah, then Allah will come to his aid." (Musnad Ahmad).
Anas (RA) said, "I was walking with the Messenger of Allah(PBUH), and he was wearing a Najrâni cloak with a rough collar. A Bedouin man caught up with him, then violently pulled him by his cloak, causing the cloak to tear, and leaving its collar [hanging] on the neck of Allah's Messenger (PBUH).
I looked at the Messenger of Allah's neck, and the cloak's collar had left marks from how roughly he had snatched [it]. Then, he said, 'O Muhammad, order [them] that I be given from the wealth of Allah that you have!' The Messenger of Allah (PBUH) turned to him, smiled, and then ordered that he be given something." (reference: Riyad as-Salihin 644) Blame the perpetrators not Muslims & Islam."
Praises Pour In For Davido's Show In New York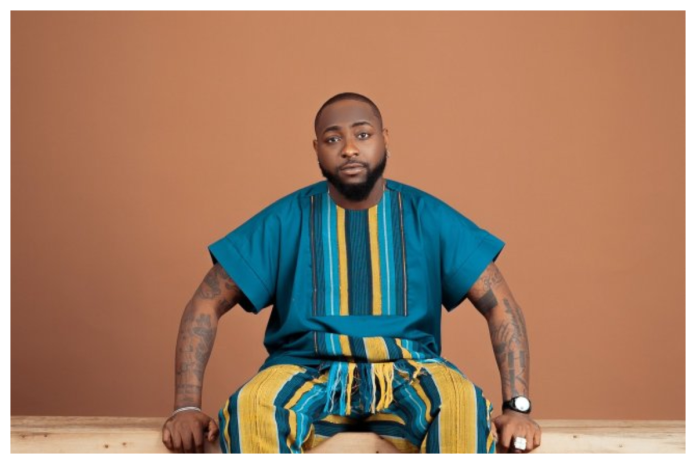 Popular Nigerian Singer, Davido, kicked off his 'We rise by lifting others' tour in New York City and his fans have been full of praises for him.
The tour stops include New York, Toronto, Boston, Chicago and Los Angeles.
A fan, Louis OBO hailed, "Davido be giving the other guy don't try this at home vibes
his crowd control and management"
Another fan, Rozapepper focused on one of the songs performed during the show, saying,  "Davido performing LALA ft. CKay at this headlined sold-out festival in New York City is the most elated you have ever seen this year. The drummer deserves a raise.
#WRBLOTOUR"
Anonymous Justin, reacting to a clip from the show, said, "Davido said 'Be chill'. The crowd said 'Na man leave this part to us'. 001 we got you everywhere!!!"
BBNaija Boma Opens Up On Romantic Affair With Tega (Video)
Former Big Brother Naija Housemate, Boma Akpore has finally opened up on his relationship with co-reality star, Tega Dominic which generated a lot of controversy on social media.
Recall that Tega Dominic was introduced at the Big Brother's house as a married lady with a child and people got the impression that she would be a no-go area for her male colleagues.
However, while in the house, Boma and Tega were caught in several suspicious moments which triggered numerous black lashes with people accusing them of defiling Tega's marriage.
Speaking on this, Boma in the previous episode of the Big Brother Naija Reunion show revealed that he was aware that Tega's marriage crashed a long time ago while in the house and to him he was dealing with a single woman.
Recall that Tega took to social media a few months after the BBNaija Season 6 show ended to reveal that her marriage ended since 2020 which left many surprised given that she and her estranged husband had put forward a show of being married leading many to hit at her over her actions in the house.
Send   Cont Us
'Must We Portray Sexiness In A Vulgar Manner'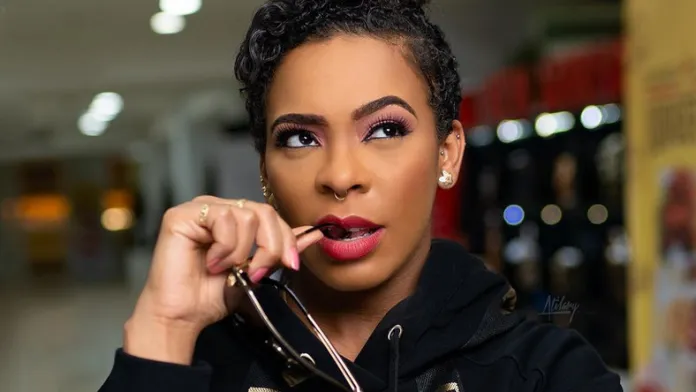 Big Brother Naija alumni, TBoss, has recounted the different trends displayed by women saying she's fed up with the trend of portraying sexiness in such a vulgar manner.
TBoss stated this via a post on her Instagram story on Wednesday where she narrated the most recent trends saying the latest of them which involves groping of the boobs is getting out of hand.
"It used to be females twisting their heads so hard to show their faces yet include their butts in photos. I tried it, I almost rearranged my organs so I gave up…
"Then came the tongues sticking out, looking like a generation of serpentine spirits…
"Now it's the boob grope. The amount of self-fondling and boob groping is legit getting outta hand.
"Must we portray sexiness in such a vulgar manner? What's next? Abeg I don tire for una." She wrote.
See a screenshot of the post