Kardashians Win Blac Chyna's $100 Million Defamation Lawsuit
A jury gave a sweeping win to the Kardashian family in former reality TV star Blac Chyna's lawsuit against them.
Recall that Blac Chyna, a model, influencer, Rob Kardashian's ex-fiancé and the mother to his 5-year-old daughter, Dream, had sued the Kardashian family, alleging they ruined her reality TV career.
"Rob & Chyna" aired for one season at E! in 2016. The show was at the center of Chyna's lawsuit, which alleged that the series was canceled after its first season because the Kardashian family falsely told producers and network executives that Chyna violently attacked Rob Kardashian in December 2016. During the trial, the Kardashians and E! executives said that even though filming might have been continuous, the show was never technically greenlit for a second season, so there was nothing to cancel.
After a nine-day trial, a jury deliberated for two days and ultimately ruled that Kris Jenner, 66, Kylie Jenner, 24, and Khloé Kardashian, 37, did not defame Blac Chyna nor interfere with her contract by convincing the E! network to cancel her reality show "Rob & Chyna."
The four Kardashian defendants; Kim Kardashian, Kris Jenner, Khloé Kardashian and Kylie Jenner attended nearly the entire trial, but when the verdict was read all were in New York at the Met Gala, where this year's theme was "Gilded Glamour."
On the long jury form, the foreperson of the jury noted that, while they found that some of the Kardashians acted to protect their own economic interests, their actions either did not prevent the performance of Chyna's contract with E! regarding the reality show Rob & Chyna or were not a substantial factor in causing harm to Chyna. The jury declined to award Chyna any damages.
Text messages and emails were shown as evidence throughout the 10-day trial, depicting the Kardashians speaking negatively about Chyna and telling E! that they might stop filming their flagship hit, "Keeping Up With the Kardashians," if Chyna was involved. One text from Khloé Kardashian said, "We are even considering not moving forward with our show if theirs continues, that's how strongly we feel this is damaging to our family." However, when Kris Jenner testified, she said that she did not have the power to "influence" the network on any cancellation.
The case revolved around Chyna's 2017 lawsuit, which alleged Rob Kardashian was abusive and that the Kardashian-Jenners were responsible for the cancellation of the former couple's short-lived show. Chyna sued the entire family over claims of defamation, assault, battery, domestic violence and interference with prospective economic relations. That same year, the family responded to the claims with their own lawsuit, alleging that Chyna was the one who attacked Rob Kardashian.
The Kardashians had filed to dismiss all of Chyna's claims with the family's attorney, Michael G. Rhodes, saying her claims "were absurd because there was no documentary evidence, economic analysis, or expert testimony that would support them." The judge threw out one of Chyna's claims against Kim Kardashian for defamation, ruling that Chyna's attorney, Lynne Ciani, did not provide any statement during the trial that proved Kim Kardashian was defamatory towards Chyna. But still, the other claims remained for the jury to deliberate on, including claims for interference with a contract against Kim Kardashian, Kris Jenner, Khloé Kardashian and Kylie Jenner, plus defamation claims against the latter three stars.
Following the news on Monday, Michael Rhodes and Michelle Doolin, trial counsel for the famous family issued a statement.
It read; 
"On behalf of Kris, Kim, Khloe, and Kylie, I want to express our appreciation to the jury.
"We are also grateful for the steady hand of Judge Alarcon in making sure that this was a fair trial.  The jury sent a clear message to Ms. White and her lawyer — I hope they are listening.  Justice has prevailed."
Chyna has a separate revenge-porn case against Rob that was set to start after the conclusion of this case. Chyna claims that Rob, in a "fit of rage," distributed her private nude pictures to his Instagram account with more than 9 million followers. She alleges that the nude photos went viral and were seen by hundreds of million of people, causing her humiliation and emotional distress. Rob denies that he posted the images without Chyna's consent and that the release of the images caused her any mental pain or emotional distress.
Praises Pour In For Davido's Show In New York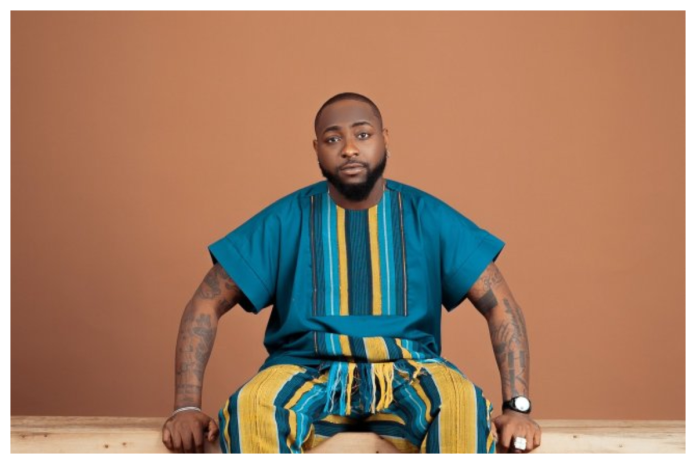 Popular Nigerian Singer, Davido, kicked off his 'We rise by lifting others' tour in New York City and his fans have been full of praises for him.
The tour stops include New York, Toronto, Boston, Chicago and Los Angeles.
A fan, Louis OBO hailed, "Davido be giving the other guy don't try this at home vibes
his crowd control and management"
Another fan, Rozapepper focused on one of the songs performed during the show, saying,  "Davido performing LALA ft. CKay at this headlined sold-out festival in New York City is the most elated you have ever seen this year. The drummer deserves a raise.
#WRBLOTOUR"
Anonymous Justin, reacting to a clip from the show, said, "Davido said 'Be chill'. The crowd said 'Na man leave this part to us'. 001 we got you everywhere!!!"
BBNaija Boma Opens Up On Romantic Affair With Tega (Video)
Former Big Brother Naija Housemate, Boma Akpore has finally opened up on his relationship with co-reality star, Tega Dominic which generated a lot of controversy on social media.
Recall that Tega Dominic was introduced at the Big Brother's house as a married lady with a child and people got the impression that she would be a no-go area for her male colleagues.
However, while in the house, Boma and Tega were caught in several suspicious moments which triggered numerous black lashes with people accusing them of defiling Tega's marriage.
Speaking on this, Boma in the previous episode of the Big Brother Naija Reunion show revealed that he was aware that Tega's marriage crashed a long time ago while in the house and to him he was dealing with a single woman.
Recall that Tega took to social media a few months after the BBNaija Season 6 show ended to reveal that her marriage ended since 2020 which left many surprised given that she and her estranged husband had put forward a show of being married leading many to hit at her over her actions in the house.
Send   Cont Us
'Must We Portray Sexiness In A Vulgar Manner'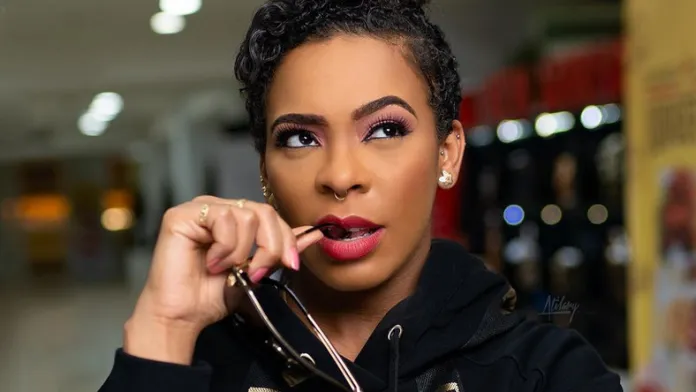 Big Brother Naija alumni, TBoss, has recounted the different trends displayed by women saying she's fed up with the trend of portraying sexiness in such a vulgar manner.
TBoss stated this via a post on her Instagram story on Wednesday where she narrated the most recent trends saying the latest of them which involves groping of the boobs is getting out of hand.
"It used to be females twisting their heads so hard to show their faces yet include their butts in photos. I tried it, I almost rearranged my organs so I gave up…
"Then came the tongues sticking out, looking like a generation of serpentine spirits…
"Now it's the boob grope. The amount of self-fondling and boob groping is legit getting outta hand.
"Must we portray sexiness in such a vulgar manner? What's next? Abeg I don tire for una." She wrote.
See a screenshot of the post