'Kazim You Underestimate Me', Funsho Adeoti Hits Back At Husband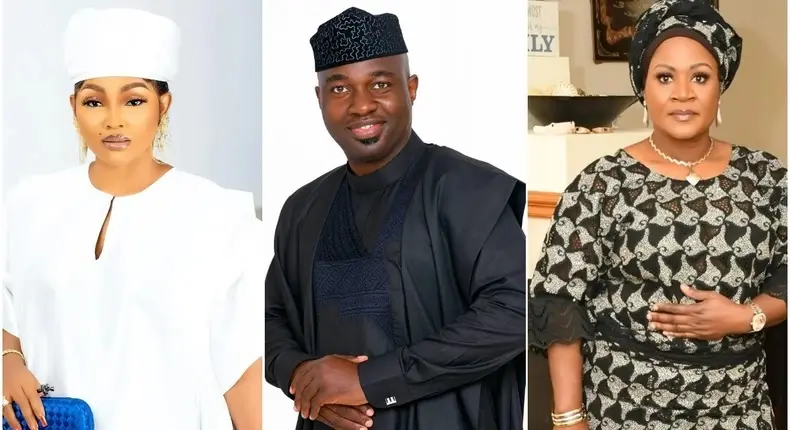 Mercy Aigbe's co-wife, Funsho Adeoti, has continued to drag the Nollywood actress and her husband on social media telling them to stop posting picture and videos taken in a house she suffered to build and furnish.
She maintained that she can tolerate whatever the new couple choose to do with each other but that she would never let go of her sweat and what she worked so hard for.
This comes a few hours after she issues a Stern warning to the couple telling them to take down pictures and videos taken by Mercy in the house allegedly owned by her and Kazim.
"Kazim you underestimate me right, it's ok to cause I was your fool for 20yrs abi humm, you kept on pushing me, I told you if it continues I will post this message…bobo, mi kin se omo ale..hope you got that," she wrote.
"Mercy it's the AUDACITY FOR ME, LIKE, SERIOUSLY…like I told you, you can have him, keep him do whatever the h-ll you want with him, BUT one thing I will NOT LET GO OF is my SWEAT, WHAT I WORKED HARD FOR."
"LITTLE girl you've gat some nerve  how dear u think it's okay showing off what I worked hard for on a daily basis and think I would be ok with it… Kazim TAME YOUR D*G… I WARNED YOU. WAY TOO MANY TIMES. KAZIM AM COMING TO GET WHAT IS MINE THIS I PROMISE YOU."
Funsho also accused her husband of now making a wife out of someone he once referred to as a whore.
"Note to you ALL: Marrying a second wife was never brought to my attention by KAZIM, I found out online just like everyone.. yea I admit I suspected he was sleeping with her, hence I called and cursed her out several times, and each time I confronted him, he gave me a long line of men she sleeps with and says " lailai she's a whore and she is nothing " so I look the other way(men in the industry my thinking) now he's favorite whore is now a wife to him."
"I am No Bast–d, I post this on social media to show you all cause apparently, social media happens to be there GOD they live, breathe, eat and sleep on social media… I WARNED him not to test me but they both keep on pushing me."
"I am not a pushover, am not one to be bullied by both of you to silence No way. You are great together, but honey I repeat NOT ON MY MONEY OR SWEAT…THANKS," she wrote in an Instagram post.
Praises Pour In For Davido's Show In New York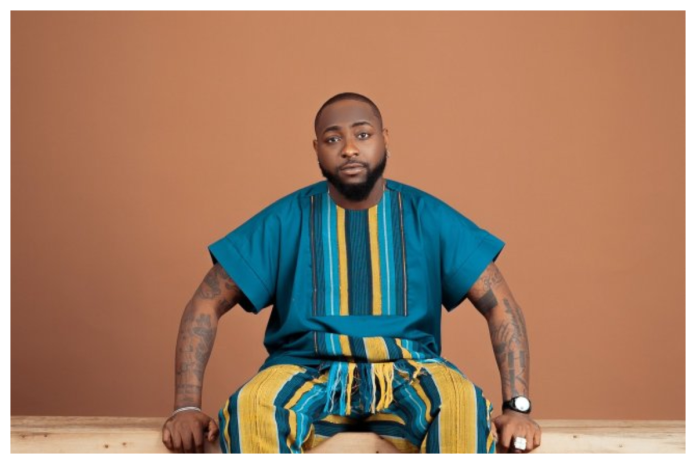 Popular Nigerian Singer, Davido, kicked off his 'We rise by lifting others' tour in New York City and his fans have been full of praises for him.
The tour stops include New York, Toronto, Boston, Chicago and Los Angeles.
A fan, Louis OBO hailed, "Davido be giving the other guy don't try this at home vibes
his crowd control and management"
Another fan, Rozapepper focused on one of the songs performed during the show, saying,  "Davido performing LALA ft. CKay at this headlined sold-out festival in New York City is the most elated you have ever seen this year. The drummer deserves a raise.
#WRBLOTOUR"
Anonymous Justin, reacting to a clip from the show, said, "Davido said 'Be chill'. The crowd said 'Na man leave this part to us'. 001 we got you everywhere!!!"
BBNaija Boma Opens Up On Romantic Affair With Tega (Video)
Former Big Brother Naija Housemate, Boma Akpore has finally opened up on his relationship with co-reality star, Tega Dominic which generated a lot of controversy on social media.
Recall that Tega Dominic was introduced at the Big Brother's house as a married lady with a child and people got the impression that she would be a no-go area for her male colleagues.
However, while in the house, Boma and Tega were caught in several suspicious moments which triggered numerous black lashes with people accusing them of defiling Tega's marriage.
Speaking on this, Boma in the previous episode of the Big Brother Naija Reunion show revealed that he was aware that Tega's marriage crashed a long time ago while in the house and to him he was dealing with a single woman.
Recall that Tega took to social media a few months after the BBNaija Season 6 show ended to reveal that her marriage ended since 2020 which left many surprised given that she and her estranged husband had put forward a show of being married leading many to hit at her over her actions in the house.
Send   Cont Us
'Must We Portray Sexiness In A Vulgar Manner'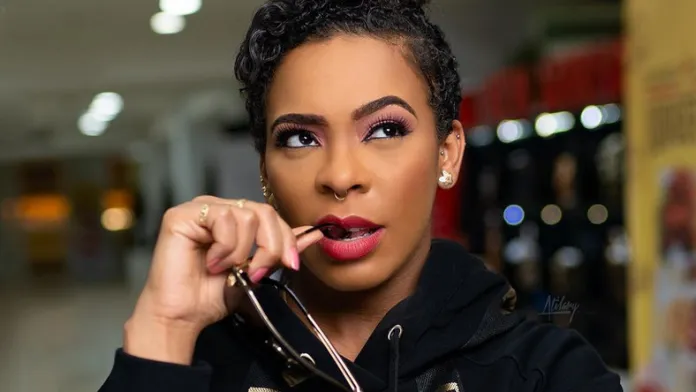 Big Brother Naija alumni, TBoss, has recounted the different trends displayed by women saying she's fed up with the trend of portraying sexiness in such a vulgar manner.
TBoss stated this via a post on her Instagram story on Wednesday where she narrated the most recent trends saying the latest of them which involves groping of the boobs is getting out of hand.
"It used to be females twisting their heads so hard to show their faces yet include their butts in photos. I tried it, I almost rearranged my organs so I gave up…
"Then came the tongues sticking out, looking like a generation of serpentine spirits…
"Now it's the boob grope. The amount of self-fondling and boob groping is legit getting outta hand.
"Must we portray sexiness in such a vulgar manner? What's next? Abeg I don tire for una." She wrote.
See a screenshot of the post