Strange Cosmetic Surgery People Undergo
People constantly use cosmetic surgery to correct and enhance their physical looks. People use surgery to constantly improve themselves.
However, some persons undergo some sort of unpopular cosmetic surgery.
Here are five of some unpopular cosmetic surgery;
1. Limb lengthening
Some short people are looking for a way out of being short and going under the knife to appear taller.
Surgeries that involve bones are painful and take a long while to recover. If you were born with a birth defect, like bow legs and it affected how you walked, then limb lightening might be a good idea.
2. Dimpleplasty
Dimples are dents on people's faces when they smile. It gives people are lovely smile, but it is supposed to be a natural beauty mark.
Interestingly, some people go under the knife for it.
3. Thigh gap surgery
If you have added just a little weight, you would start to notice friction in your thigh.
It can be uncomfortable and some people go under the knife to reduce the fat between their legs.
4. Ball ironing or scrotoplasty
Men's balls or sacks can be a little wrinkly, and some men would love to have smoother balls, so they go for laser treatment scrotoplasty.
It is also called scrotal lift surgery. There are many downsides to it like it could affect a man's ability to ejaculate, urinate and he has to go in every four weeks to have it straighen out again.
5. Orbishape Surgery or built-in push up bras
This prevents breasts from falling or sagging – they are like internal push-up bras.
It involves inserting silicone cups under your breast tissue. The cups are kept in place by silk straps and anchored titanium screws in the rib cage.
Praises Pour In For Davido's Show In New York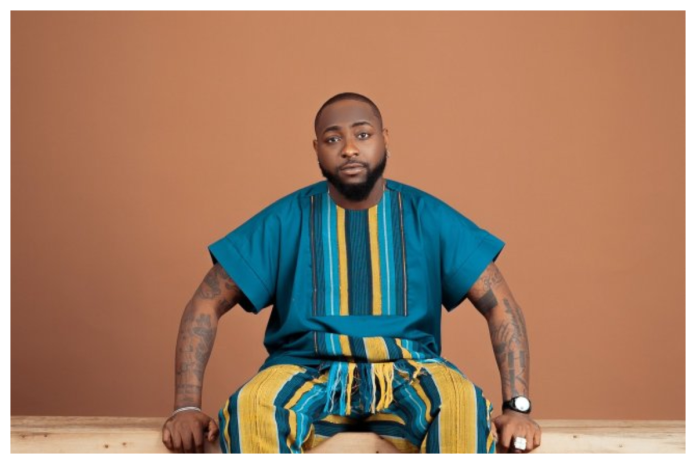 Popular Nigerian Singer, Davido, kicked off his 'We rise by lifting others' tour in New York City and his fans have been full of praises for him.
The tour stops include New York, Toronto, Boston, Chicago and Los Angeles.
A fan, Louis OBO hailed, "Davido be giving the other guy don't try this at home vibes
his crowd control and management"
Another fan, Rozapepper focused on one of the songs performed during the show, saying,  "Davido performing LALA ft. CKay at this headlined sold-out festival in New York City is the most elated you have ever seen this year. The drummer deserves a raise.
#WRBLOTOUR"
Anonymous Justin, reacting to a clip from the show, said, "Davido said 'Be chill'. The crowd said 'Na man leave this part to us'. 001 we got you everywhere!!!"
BBNaija Boma Opens Up On Romantic Affair With Tega (Video)
Former Big Brother Naija Housemate, Boma Akpore has finally opened up on his relationship with co-reality star, Tega Dominic which generated a lot of controversy on social media.
Recall that Tega Dominic was introduced at the Big Brother's house as a married lady with a child and people got the impression that she would be a no-go area for her male colleagues.
However, while in the house, Boma and Tega were caught in several suspicious moments which triggered numerous black lashes with people accusing them of defiling Tega's marriage.
Speaking on this, Boma in the previous episode of the Big Brother Naija Reunion show revealed that he was aware that Tega's marriage crashed a long time ago while in the house and to him he was dealing with a single woman.
Recall that Tega took to social media a few months after the BBNaija Season 6 show ended to reveal that her marriage ended since 2020 which left many surprised given that she and her estranged husband had put forward a show of being married leading many to hit at her over her actions in the house.
Send   Cont Us
'Must We Portray Sexiness In A Vulgar Manner'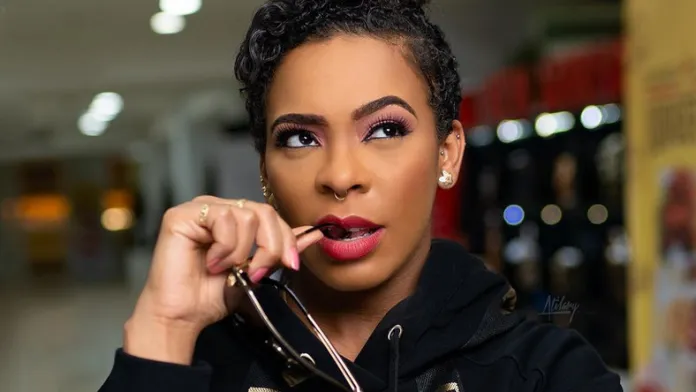 Big Brother Naija alumni, TBoss, has recounted the different trends displayed by women saying she's fed up with the trend of portraying sexiness in such a vulgar manner.
TBoss stated this via a post on her Instagram story on Wednesday where she narrated the most recent trends saying the latest of them which involves groping of the boobs is getting out of hand.
"It used to be females twisting their heads so hard to show their faces yet include their butts in photos. I tried it, I almost rearranged my organs so I gave up…
"Then came the tongues sticking out, looking like a generation of serpentine spirits…
"Now it's the boob grope. The amount of self-fondling and boob groping is legit getting outta hand.
"Must we portray sexiness in such a vulgar manner? What's next? Abeg I don tire for una." She wrote.
See a screenshot of the post